Trading in my Chevy for a Kayak-ak-ak-ak-ak!
Submitted by Krogenar on Mon, 08/11/2008 - 11:00
I hate Billy Joel. He's okay as a person, I'm just sick of his music. Anyway, my second (more successful) outing into the Hudson. [caption id="" align="aligncenter" width="493" caption="Here I'm passing under a bridge, heading up a river that is connected to the Hudson River."]
[/caption]
[caption id="" align="aligncenter" width="501" caption="One of the best photos of the day, color-wise."]
[/caption] In my earlier post I pointed out that I had discovered a new entry point into the Hudson, one that seemed calmer. Well, this weekend I checked it out, and I will definitely be back to explore more. The entry point was at the Croton-On-Hudson railroad station, and from there you can follow a river upstream, away from the Hudson, or paddle out into the Hudson itself. I chose to paddle upstream to start, and I went out for about an hour. At a few points the stream's depth became so low I had to carry the kayak for about 10 feet. Next time I'll know where the deeper sections are! There were a lot of canadian geese and ducks, and this heron: [caption id="" align="aligncenter" width="515" caption="I managed to get pretty close to this heron. I think it's a heron, anyway."]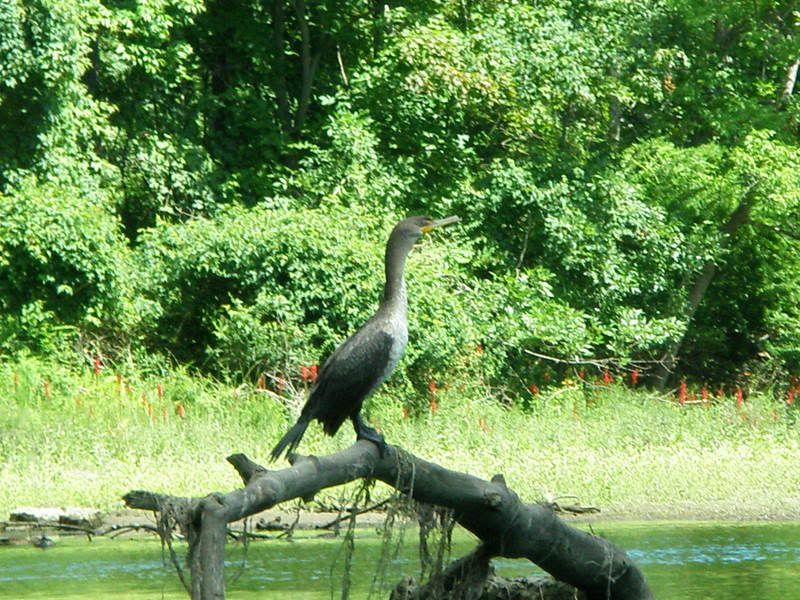 [/caption] The river itself became impassable at one point, with the current being too strong for me to overcome -- I may try again to see where it leads another time. Also, the river was choked with what looked like an underwater forest of kelp. [caption id="" align="aligncenter" width="496" caption="Yeah, I don't want to get into the water, thanks."]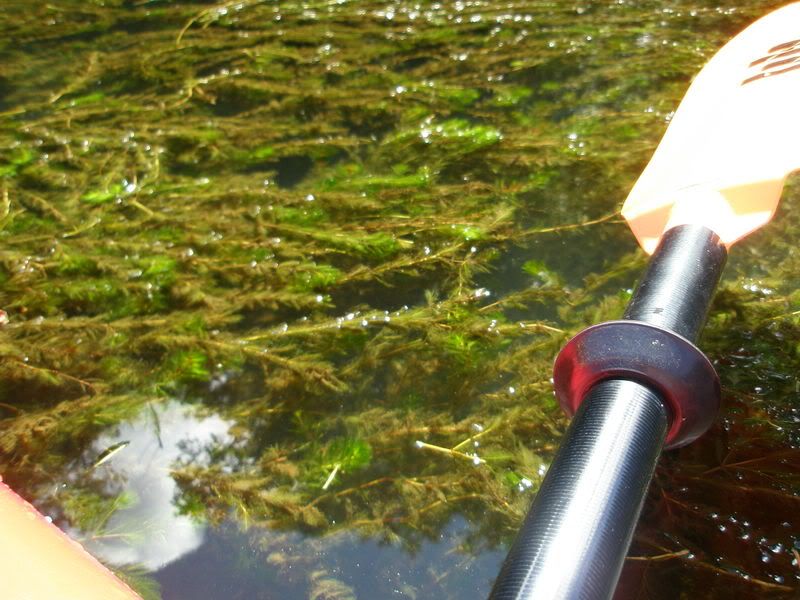 [/caption] Finally, I headed back to the entry point. I was pretty tired at this point, and put away the camera after taking this final photo of the day. Then I saw some other kayakers heading out into the Hudson proper, and figured I'd just take a peek -- so no pictures of the open Hudson yet, but the views were incredible. I wish I hadn't put the camera away. Here's the last photo of the river I explored: [caption id="" align="aligncenter" width="514" caption="Final photo of the day."]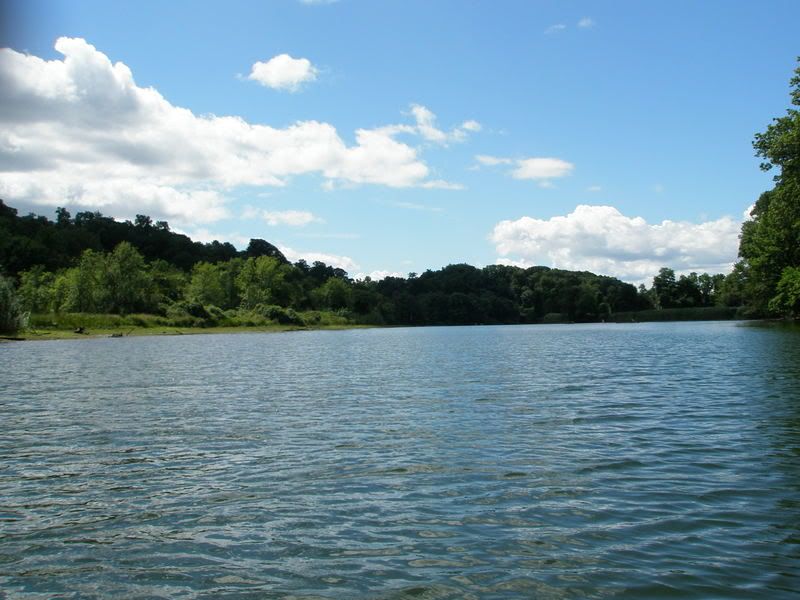 [/caption] Once I was in the Hudson River, the water was surprisingly calm, and much more shallow than I expected. I met a lovely older woman named Carol, who gave me some pointers, and told me to investigate Cold Spring a bit further upstate as another great spot to kayak. I went for about another 45 minutes, got a bit tired and figured I'd come back another day and spend the entire day going across the Hudson. Headed back in the tide was against me a bit, so it took me about an hour to get back. When all was said and done, it was a perfect day -- sun, some wind, no strong currents and beautiful views.
875 reads